The Tharandt Talks (Tharandter Gespräche)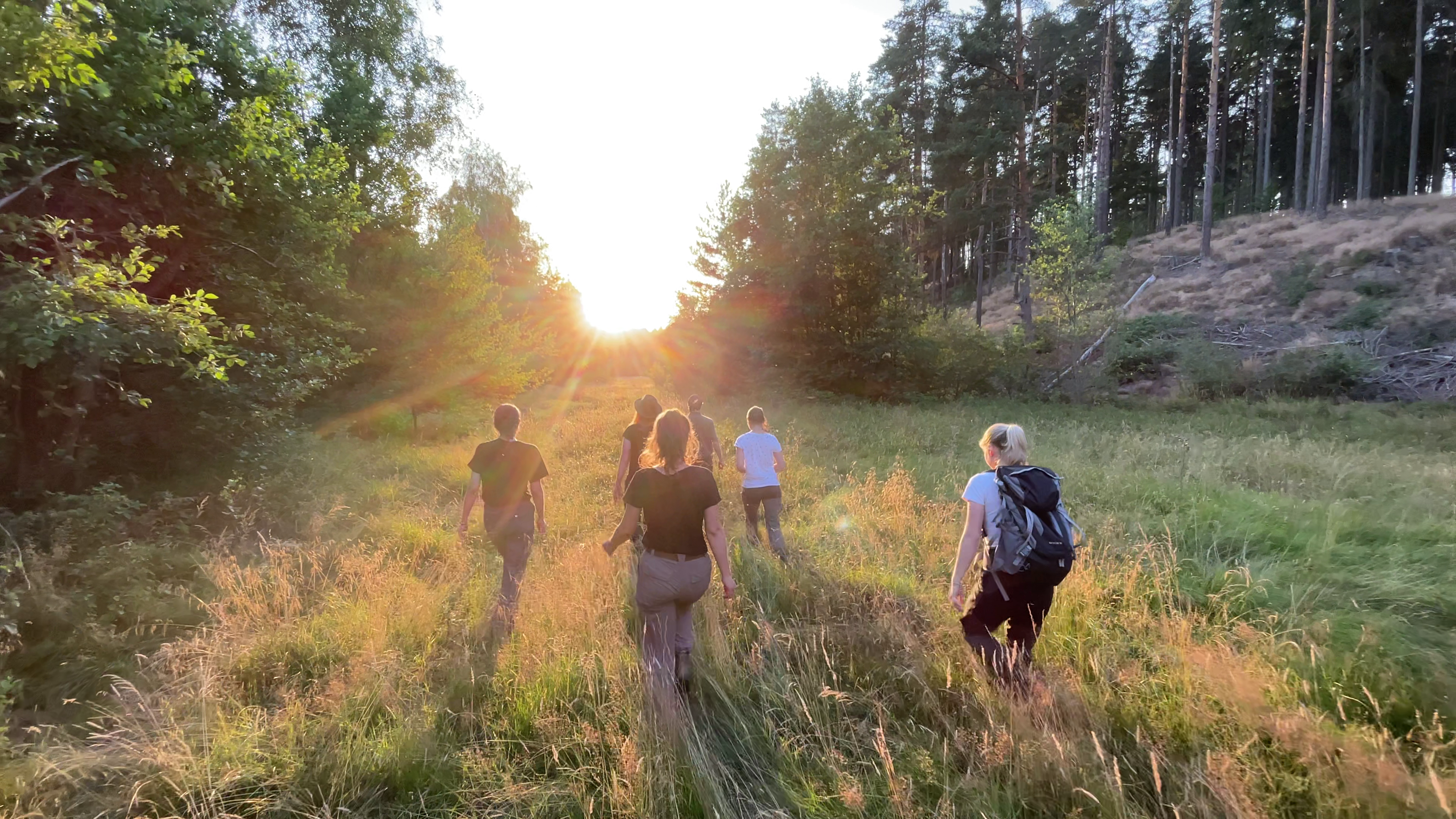 What are the Tharandter Gespräche?
The Tharandt Talks are a free congress lasting several days, organised by students. Our aim is to immerse you in interesting and current forestry topics through lectures, excursions and workshops. Even during the semester break, the Tharandt campus is transformed into a diverse meeting place for forestry students and other ther interested parties from all forestry sectors from all over Germany.On the one hand, we would like to offer you an opportunity for professional development and, on the other hand, a platform for exchange and regular networking with other students about the forest.
Part of the Tharandt talks were also well-known forestry actors and representatives, such as Prof. Dr. Klaus Töpfer (former executive director of the UN Environment Program – UNEP), Thomas Schmidt (former minister of environment and agriculture in saxony), Georg Schirmbeck (president of the Deutscher Forstwirtschaftrat – DFWR), und Wolfram Günther (minister of energy, environment and agriculture in Saxony).
Who are the organisators?
The organization is and was taken over by students since 2009, who are supported by the project sponsor "Bildung und Leben in Tharandt e.V.". Since then, the Tharandt Talks have taken place six times, most recently in digital form in 2021. For us, the congress is an important project for making new contacts and strengthening communication and organizational skills.
What comes next - The Tharandter Talks 2023
The Tharandter Talks are going to take place again this year! We are looking forward to a large number of lectures, workshops and discussions under the motto "Tharandt Goes Global". Forestry issues from all over the world are highlighted - from national parks in Indonesia to illegal logging in countries of the boreal coniferous forest. Let yourself be surprised! The exact program will be published here soon.
Since 2022, various student organizations from Tharandt have been involved in planning the Tharandt Talks. Representatives from Forest Sciences Student Council, the Young Network Forst and the Heinrich Cotta Club e.V. are actively involved in program design. Special thanks also go to the association Bildungs ​​und Leben in Tharandt e.V., which is continuing its long-standing partnership with us this year.
to the registration: hier.